Get ready for an automotive extravaganza like no other as the Corvettes of Bakersfield proudly present the eagerly anticipated Gambler's Classic 2024. Building upon the triumph of previous editions, the 24th Gambler's Classic vows to set new benchmarks. The preceding year's event attracted 33 Corvette clubs from across the western US. Scheduled for April 18-20, 2024, at Don Laughlin's Resort and Casino in Laughlin, NV, Gambler's Classic 2024 – All Corvette Car Show promises a stunning showcase of sleek and powerful Corvettes spanning various generations, celebrating the timeless charm of this iconic American brand. The event adopts a patriotic theme, "Celebrating America's Sports Car," enveloping attendees in the red, white, and blue spirit.
Prepare for three days of Corvette camaraderie, offering a platform to make new friends, share conversations, enjoy laughter, indulge in delicious food, dance, drive, display your car, and perhaps try your luck at gambling. The event includes not only an all Corvette car show but also a fun run and a poker run. Staying true to tradition, the event underscores the Corvettes of Bakersfield's commitment to giving back to their supportive community. By engaging in fundraising activities targeted at local charities, participants can revel in the knowledge that their shared passion is effecting positive change and leaving an enduring impact on the lives of others.
Mark your calendars and rev up your anticipation, because Gambler's Classic 2024 is on the horizon. Enjoy a celebration of the vibrant community formed around these extraordinary vehicles. Whether you're a seasoned Corvette enthusiast or a curious newcomer, the event offers a welcoming environment where the passion for Corvettes unites people from all walks of life. The Corvettes of Bakersfield cordially extend their invitation to partake in this unparalleled experience. Event limited to the first 300 people.
Rate and block assured until Mar18
Tentative Schedule
(Updated 11/22/2023)
Gambler's Classic 2024 FAQs
Gambler's Classic 2024 FAQs
Arrival and Parking
You should temporarily park at hotel registration and get registered with the hotel. Consider moving your luggage to room or use the bellhop service. Then you can move your Corvette to the special fenced parking lot for Corvettes and check in for the event. Registration check in will be in the Corvette lot. Everyone will be required to read and sign the NCCC's "Release and Waiver of Liability, Assumption of Risk and Indemnity Agreement" in order to participate in the event. (You need to sign whether you are an NCCC member or not.) Please use the resort's other parking lots if you will need access to your Corvette during locked hours. You will be given a dash card with your event number and assigned a parking spot. You are required to display your dash card while in the Corvette lot and parked in your assigned spot for the car show.
The Corvette lot hours:
Open Thursday noon – 10:00 PM Closed and locked at 10:00 PM (No Access)
Open Friday 6:00 AM – 10:00 PM Closed and locked at 10:00 PM (No Access)
Open Saturday 6:00 AM – 10:00 PM Closed and locked at 10:00 PM (No Access)
Open Sunday 6:00 AM

Check-in closes at 6:00 PM. The Corvette Lot Gate will be manned by Hotel Security 6:00 PM – 10:00 PM
Late arriving Corvettes may park in the lot overnight and check-in the next morning.
Participants should use the resort's other parking lots if they will need access to their Corvette during locked hours.
Hotel security will be roving all parking lots during locked hours.

Participants must contact the event leads if there is a need for emergency access.

Virgil Miller 661-303-7075 or Diane Wallace 661-333-2339
Trailers. If you are bringing a trailer, after you unload, the Resort requires the trailer be moved to the employee parking lot. Maps will be available at check in.
King of Clubs Players' Club Card. You should receive a Players' Card with your hotel check in. The card gets you into the Car Museum on the 3rd floor for FREE. It's a must see! The card also gets you other discounts and rewards throughout the Resort. If you do not receive a Players' Card, they are available next to hotel check in for free.
Hotel Restaurants
The Gourmet Room – The Gourmet Room is Laughlin's Finest dining, providing you with a choice of French, Italian or Steakhouse cuisine, skillfully prepared by Chef Torren McClure and his talented team. Sit back and relax while overlooking the beautiful Colorado River. Reservations suggested, limited seating.
Prime Rib Room On The River – Sit back and relax while enjoying the view of the beautiful Colorado River and dining in the Prime Rib Room on the River. Our menu offers your choice of our famous slow-cooked Prime Rib, delectable Chicken Cordon Bleu or Fish of the Day, with an array of fresh fruits, vegetables, salads, creamed spinach, potato of the day and our dessert bar. Reservations suggested, limited seating.
Riverview Restaurant – Casual dining located on the banks of the Colorado River offering a large variety of breakfast, lunch and dinner items with spectacular daily specials.
Riverside Buffet – Serving breakfast, lunch and dinner, this local's favorite offers a wide variety of dishes while overlooking the beautiful Colorado River. Plus, join us every Sunday for our famous Champagne Brunch featuring a carving station and, of course, unlimited champagne!
The Sidewalk Cafe – Sit back and relax at the Sidewalk Cafe. Located in the South Tower. Open 24 hours a day, 7 days a week.
Casa Serrano – The Mexican tradition of Casa Serrano and El Palacio Restaurant & Cantina will wonderfully satisfy any appetite. From appetizers to amazing desserts, you will enjoy authentic Mexican Cuisine at its best. Sip on a Margarita and relax as you dine on an amazing meal.
West Side Snack Bar – Famous Krispy Krunchy Chicken.
Thursday Evening 5:00 PM – 7:30 PM
Meet & Greet – Starview Room
Appetizers (5:00pm-6:30pm), cocktails, socializing, entertainment, raffle sales, 50/50 sales, poker hand sales, silent auction preview. Please wear your name tag.
Friday 10 AM – 4:00 PM
Fun Run (TBA) – Details soon.
Friday Night – Starview Room
Celebrate "America's Sports Car the Corvette" with us. Red, White, and Blue is the theme, dress patriotic is suggested, but is optional. Please wear your name tag.
6:00 pm – 7:00 pm Social Hour & Cocktails Starview Room
7:00 pm – 8:00 pm Dinner Starview Room
8:00 pm – 9:45 pm Entertainment and Dancing Starview Room
9:45 pm – 10:00 pm Group Photos Starview Room
Saturday 
Car Show – Parking Lot
6:00 am – 9:00 am Car Show Clean & Prep Parking Lot
9:00 am – 9:15 am Opening Ceremonies Parking Lot
9:30 am – 12:30 pm Car Show Judging Parking Lot
The Car Show voting will be a Participant's Choice Vote for the Corvette classes and COB Corvettes. We will have a judging panel for all special award categories. Your voting ballot will be in your welcome package. One ballot per entry. Tabulation will be done using computer car show software. *Participants may only receive one award. The number of award places will be determined by the number of entries in each class. Corvettes of Bakersfield will be in their own category, so they do not compete against you. The awards presentation will be in the Starview Room at 4:00 PM Saturday following the Poker Run.
Gambler's Classic 2023 Award Classes
Participant's Choice Vote

Gambler's Classic 2023 Special Awards
Judging Panel Vote
C1
C2
C3
C4
C5
C6
C7 Early
C7 Late
C8
COB
1953-1962
1963-1967
1968-1982
1984-1996
1997-2004
2005-2013
2014-2016
2017-2019
2020 – Present
Host Club
Best in Show
Best License Plate
Club Participation
Veteran's Corvette
We will have a few fun awards
Poker Run – Saturday 
12:30 pm – 3:30 pm Poker run Parking Lot
Each entry receives one poker hand included with their registration. Participants may purchase extra poker hands during the registration process. Participants may buy additional poker hands during the event. Additional poker hands will be on sale in the parking lot and in the Starview room during all event times. Poker hands are $5 each. COB members are NOT eligible to participate in the Poker Run.
Poker run maps will be in your welcome package along with your poker hands. At each stop participants will blind draw one chip for each card. Volunteers will punch a hole in the poker hand envelope on the corresponding number. If a participant has more than one hand, volunteers will replace drawn chips and participants will draw again. Repeat until all their hands are completed. If a participant draws a chip number that has already been punched, they will draw again. At the last stop participants may draw for any missed stops and all poker hands will be collected. Any tampered or opened envelopes will be disqualified. Winners will be announced after the awards on Saturday evening. You must be present to win.
Raffles
Silent Raffle (Drawing Friday Night) – Great prizes to bid on. Drawing held Friday night.
Prizes Raffle (Drawing Saturday Evening) – Tickets are on sale all weekend. You choose which prizes you want a chance to win by dropping your tickets in the corresponding raffle bag. Drawings will be at the awards ceremony Saturday evening. Must be present to win. COB members are NOT eligible to participate in the prize raffle.
50/50  (Drawing Saturday Evening) – Tickets are on sale all weekend. Drawing at the awards ceremony Saturday evening. Must be present to win. COB members are NOT eligible to participate in the 50/50 drawing.
Event Contacts: Virgil Miller 661-303-7075 or Diane Wallace 661-333-2339
Fun Run
10:00 am – 5:00 pm
London Bridge Fun Run
We will caravan from Don Laughlin's Riverside Resort and Casino. It's 72 miles (1 hour 20 minutes) through Nevada, California, and Arizona to the London Bridge in Lake Havasu.  Needles Hwy, I-40, US-95. Please review caravan guidlines below.
Start: View Map
Don Laughlin's Riverside Resort Hotel and Casino
1650 S Casino Dr, Laughlin, NV 89029
Turn right out of the parking lot onto S. Casino Dr.
Turn left at the first signal light Laughlin Civic Dr. (about 0.5 miles)
Turn left on Thomas Edison Dr. (about 0.5 miles)
Turn right on Bruce Woodbury Dr. (about 4 miles)
Turn left on Needles Hwy. (about 28.3 miles) 35 min
Get on I-40 E/US-95 S in Needles from Needles Hwy
Follow I-40 E and AZ-95 S to Mesquite Ave in Lake Havasu City (about 42.4 miles) 44 min
Turn left on Mesquite Av (about 400')
Turn right on North Havasu Av (about 500')
Turn right on Drive to McCulloch Blvd N (about 0.4 miles)
Once you cross the London Bridge turn left on Sir Peter Studd Street (just past Javelina Cantina on the left) into the large public parking area. From here you can explore the area on foot. You are on your own from here. Lunch reservations are highly recommended. Lake Havasu Dining
End:
Try to return back to the Riverside by 5:00 PM, so you don't miss dinner in the Starview Room. Doors open at 5:30 PM.
Lake Havasu Visitor Information Center
422 English Village – Lake Havasu City, AZ 86403 – 928-855-5655
London Bridge Historic Self-Guided Walking Tour
How did the world-famous London Bridge arrive at its unlikely home in Arizona? Hear the story of how the bridge made its way to Lake Havasu City from London, England. Walk around, under and over the bridge as others have done before you from as early as the Roman Times. A free brochure for a self-guided tour of the London Bridge is available for download and at the Visitor Information Center, which is open year-round. Download Walking Tour
Caravan Guidelines
Start of Tour: Please be on time and make sure your Corvette is prepared and ready for the trip. Start with a FULL tank of fuel and make sure you check your oil level and radiator coolant level. Tires need to be checked and inflated to the manufacturer's recommended tire pressure. Tires cannot be past the manufactures' recommended serviceability period (depending on manufacturer between 6 and 10 years). It is a good idea to have basic tools and spare parts. It is also recommended to have a two-way FRS radio set to channel 5 for communication.
Obey Traffic Laws: You must obey the Basic Speed Law. You may never drive faster than is safe for current conditions and never more than the posted speed limit. Remember, fun and safety are paramount, a ticket or accident would spoil everyone's day.
Togetherness: Keeping the tour together is done by the tour leader with your help. The tour leader slows after going through congested areas or making major course changes. The tour leader knows how many cars are in the tour and is always looking to the end Corvette. You can help by safely keeping up with the Corvette ahead of you. The lead Corvette and the end Corvette should always have a two-way radio.
Congested Areas: When going through a congested area where there may be multiple traffic signals, and if no turns are coming up, it is helpful to occupy 2 or 3 lanes to shorten the length of the group. Get back into position after the congested area (single column). The tour leader will slow the column to allow time to regroup.
Trouble Signals: To be used only when you must stop. In the daytime, turn on headlights (not parking lights). At night, flash your headlights on and off. On this signal, only the car immediately behind the troubled car and/or the assigned troubleshooter car stops. All others continue with the tour leader who will pull off and stop at the next appropriate and safe turnout spot. Two-way radios tuned to channel 5 are used if possible, at the front, middle and rear. For road hazards where there is not time to announce on the two-way radio, safely swerve well around the hazard to signal the cars behind you of the hazard. The last Corvette should be assigned by the tour leader as his spotter or trouble car.
To resume the tour after a stop: Merge back onto the roadway following the car in front of you and only when safe to do so. If safe, the last vehicle should pull out to block traffic allowing a buffer for the other cars to pull out.
Anyone driving a "Tin" car (cars other than a Corvette) must stay at the rear and behind the last Corvette.
Poker Run
Poker Run – Saturday
12:30 pm – 3:30 pm Poker run      Parking Lot
Poker Run Instructions
Details soon
Thank you to all our 2024 sponsors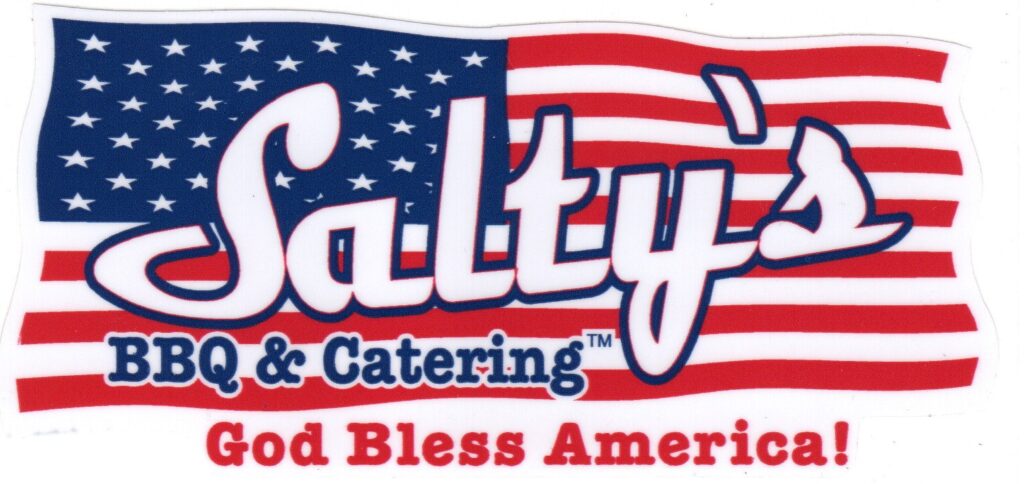 Thank you to all our 2023 sponsors